Of course these alphabet freaks are all warped psychos but here's that cross-dressing faggotteer "Biden" (probably Big Mike) appointed...the freak is also a thief - no shock there. He should be tried and locked-away for good (better yet, euthanize the sick bastard).
Non-binary Biden nuclear official charged with stealing woman's $2.3K luggage at airport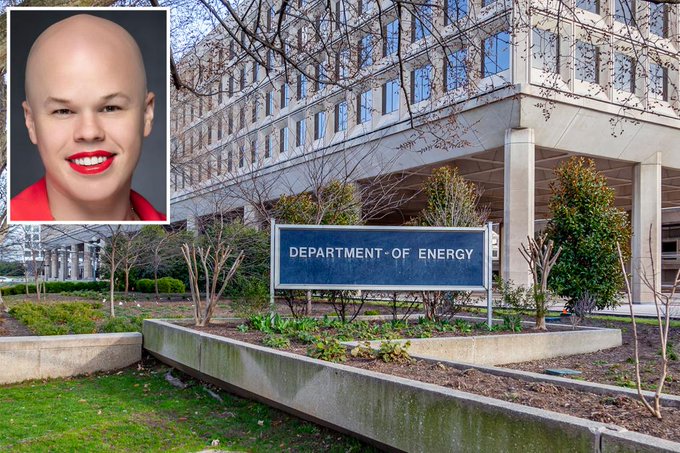 A Biden administration employee — and one of the federal government's first gender non-binary officials — has been accused of stealing a traveler's luggage from the Minneapolis airport in September.

Sam Brinton, the deputy assistant secretary for spent fuel and waste disposition at the Department of Energy's Office of Nuclear Energy, was charged with felony theft after allegedly snatching a Vera Bradley suitcase reportedly worth $2,325 from baggage claim at the Minneapolis-St. Paul Airport on Sept. 16, according to court documents.

Brinton, who uses they/them pronouns, was captured on surveillance video grabbing the luggage and removing its ID tag identifying the owner, the filings state.

They were later seen using the Vera Bradley suitcase on at least two occasions, while traveling to Washington, DC, on Sept. 18 and Oct. 9, investigators said.

Brinton initially denied stealing the suitcase to police officers, but later claimed they took it by mistake and still had it in their possession.

https://nypost.com/2022/11/28/non-binar ... SocialFlow